Back
Bio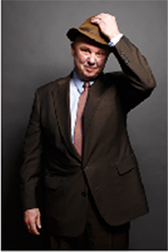 EVERARDO "EVVY" GOYANES was born in 1944 in Brooklyn, New York. He graduated with a BA from Cornell University and a post graduate degree from Babson Institue. He has had no formal education in the arts or photography. However, he has taken courses at Parsons and Maine Photographic Workshops. He has also been fortunate to have had the guidance and advice of a few wonderful professional photographers.
Evvy worked fulltime financing natural resource projects and companies until 2009. Since then he has gone part-time so as to pursue his career in photography. He has done business in many parts of the world: urban, developed, and quite underdeveloped. He intends to revisit many of these locations in order to better capture them photographically. For the forseeable future he will be sharing his works via books and this website.
To purchase prints, please e-mail us (see contact page).
© 2016 ALL CONTENT & PHOTOGRAPHS EVERARDO GOYANES, ALL RIGHTS RESERVED